Contact the Town of Windsor Animal Control Officer, Brian Davis with any questions.
Also, there is a link above that will provide you with an application!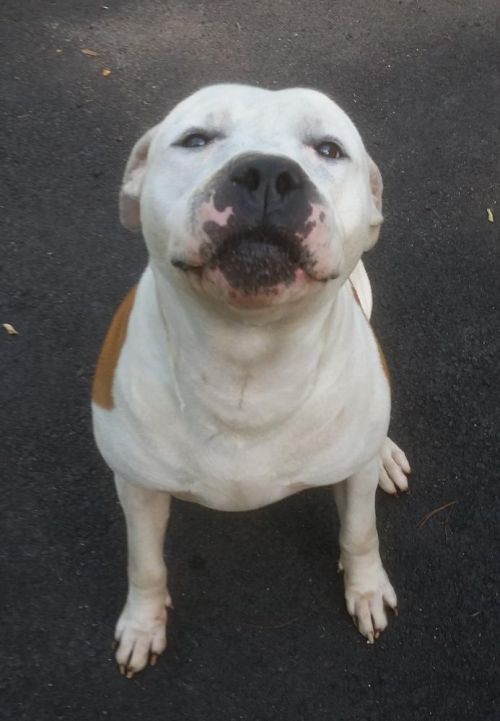 American Bulldog
Meet Smokey. He was picked up as a stray in Windsor. He knows sit, shake, down and loves to play fetch. This big boy is about 4 years old and would make a great addition to the family. He is an older very strong as he likes to take his people for a walk. Please go to windsorpolice.com and click on animal control to obtain an application to give smokey a home. Advertised as no children because of his size and strength only. Great with people.
Adult, Male, Large